This year we present our show the Rhythm of India to showcase and celebrate the what our students have learned & achieved over the past year. This includes classical arts such as Bharatanatyam, Tabla, Folk and Mohiniattam as well as the popular Bollywood dance. The show has been choreographed and composed by some of the biggest & local names in the South Asian classical arts industry such as Dr Swati Raut (Bharatanatyam), Manisha Solanki (Bharatanatyam & Bollywood), Dr Madhu Tanjorkar and the Tabla is inspired by Ustad Shahbaz Hussain. We will celebrate and congratulate the students with the Shima Awards. It is an event not be to missed & we will have some pleasant surprises here and there.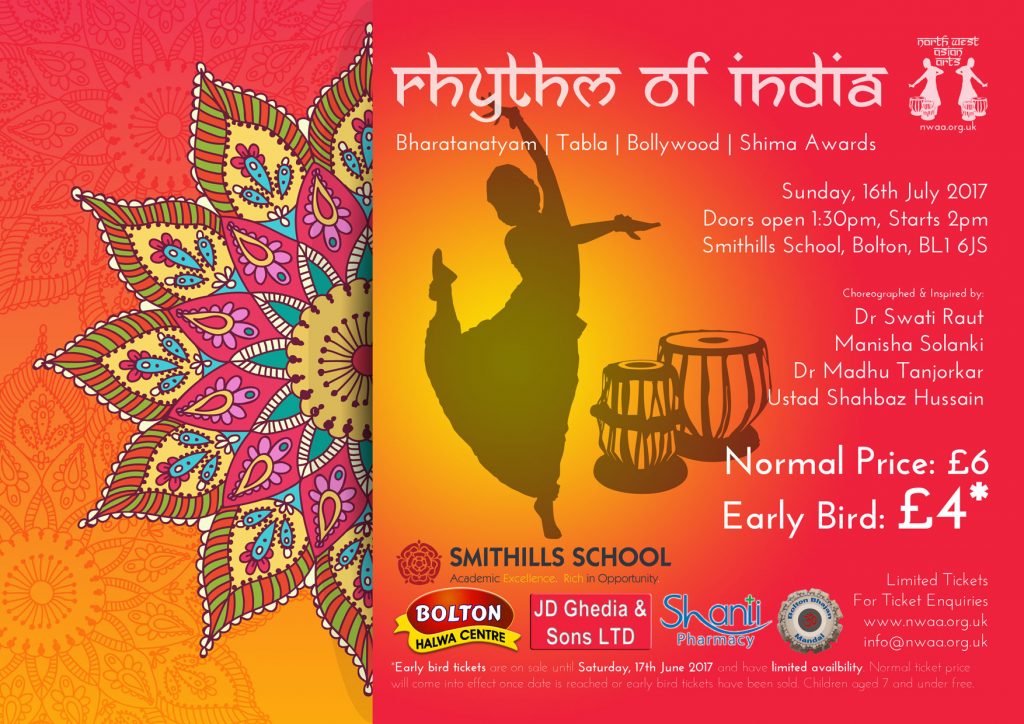 Date & Time: Sunday, 16th July 2017, 2pm – 5pm.
Venue: Smithills School, Bolton, BL1 6JS – Main Hall
Price: £6 (£4 Early Bird*)
*If purchased before 17th June 2017 – Limited Tickets
Sorry, but there are currently no tickets for sale. Please try again later.