North West Asian Arts is a not for profit organisation based in Bolton, founded in year 2000. Our mission is to bring the Classical Arts of India to the UK and make it available for any person of any background.
Since our inception we have had two fantastic teachers who have been pivotal in establishing us as a well known school in the Indian classical arts industry, Dr Swati Raut and Ustad Shahbaz Hussain. Since then, we have added more teachers, more volunteers and we have taught over 400 students, many of which have learned and performed their art form to a high standard.
Our organisation is proudly ran by volunteers who appreciate the importance of education and preserving Indian culture. We believe this should be enjoyed by every generation at the lowest possible cost. This means anyone is able to join us!
With Bharatanatyam and Tabla at the core of the organisation, we also teach the Indian Violin, provide Indian Vocal training, Bollywood, Harmonium and teach many of our Indian Folk Dances. As part of these subjects, we also provide a platform to perform these Arts at our annual show and community based events.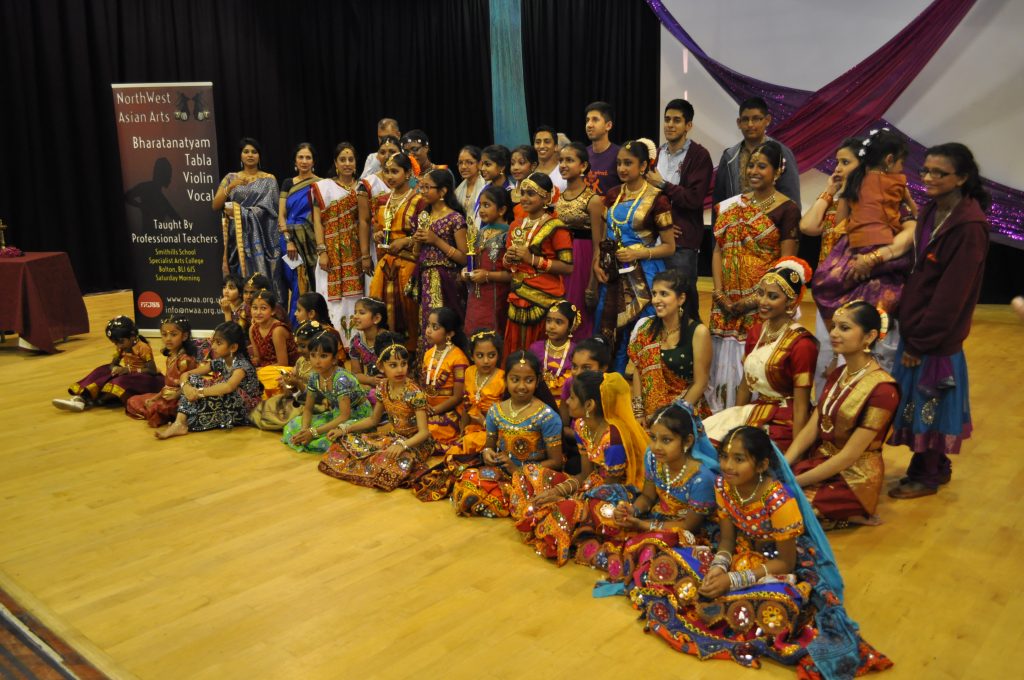 Although you're welcome to join at anytime, our term timetable follows the school term timetable. Where available, we offer students examinations for qualifications. At the end of the final term, we hold our annual show for students to showcase their newly found talents.
Need to learn more
If you fancy having a chat with us, do not hesitate to get in touch via our contact page.